Commercial Services

The exterior of your business can be what potential customers base their first impressions on, and Elite Power Washing will keep your business looking spic and span. Your entrance, walkways, awnings, canopies and buildings exterior will look like new when Elite Power Washing professionals remove the grime, grease, gum, mildew, mold and general debris.
Restaurants, theaters, service garages and apartment buildings all look better when they're Elite clean!
Fleet Maintenance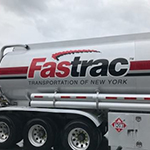 As important as the appearance of your company vehicles is, so, too, is the safety of your employees. Dangerous and slippery greases, road grime and debris are a thing of the past when the professionals from Elite Power Washing clean your trucks and trailers.
And best of all, the Elite Power Washing professionals work around your schedule, carry Garage Keeper's Insurance, and are fully licensed to move your fleet around, so you don't have to tie up your own staff.
Industrial Equipment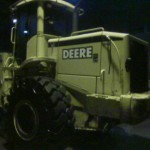 It's a fact: compressors, boilers, large holding tanks and processing equipment get dirty and grimy from their day-to-day operations, which reduces their overall safety and efficiency. Fortunately, it's also a fact that Elite Power Washing can clean this equipment in a safe and environmentally responsible fashion. Let us help reduce your maintenance costs, unexpected repairs and even premature replacement in the future.
Service Areas and Floors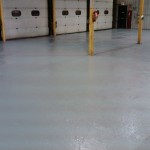 Concrete, steel, tile floors and walls in service garages, industrial environments and warehousing facilities will last longer, look better and prove safer when properly clean. Accumulated grease, oil, dirt and debris are not only fall and slip hazards, but are also unsightly, and make an even bigger mess when carried into clean office areas, vehicles and parking lots. Elite Power Washing's service area cleaning will floor you!